New Infant/Toddler Garden!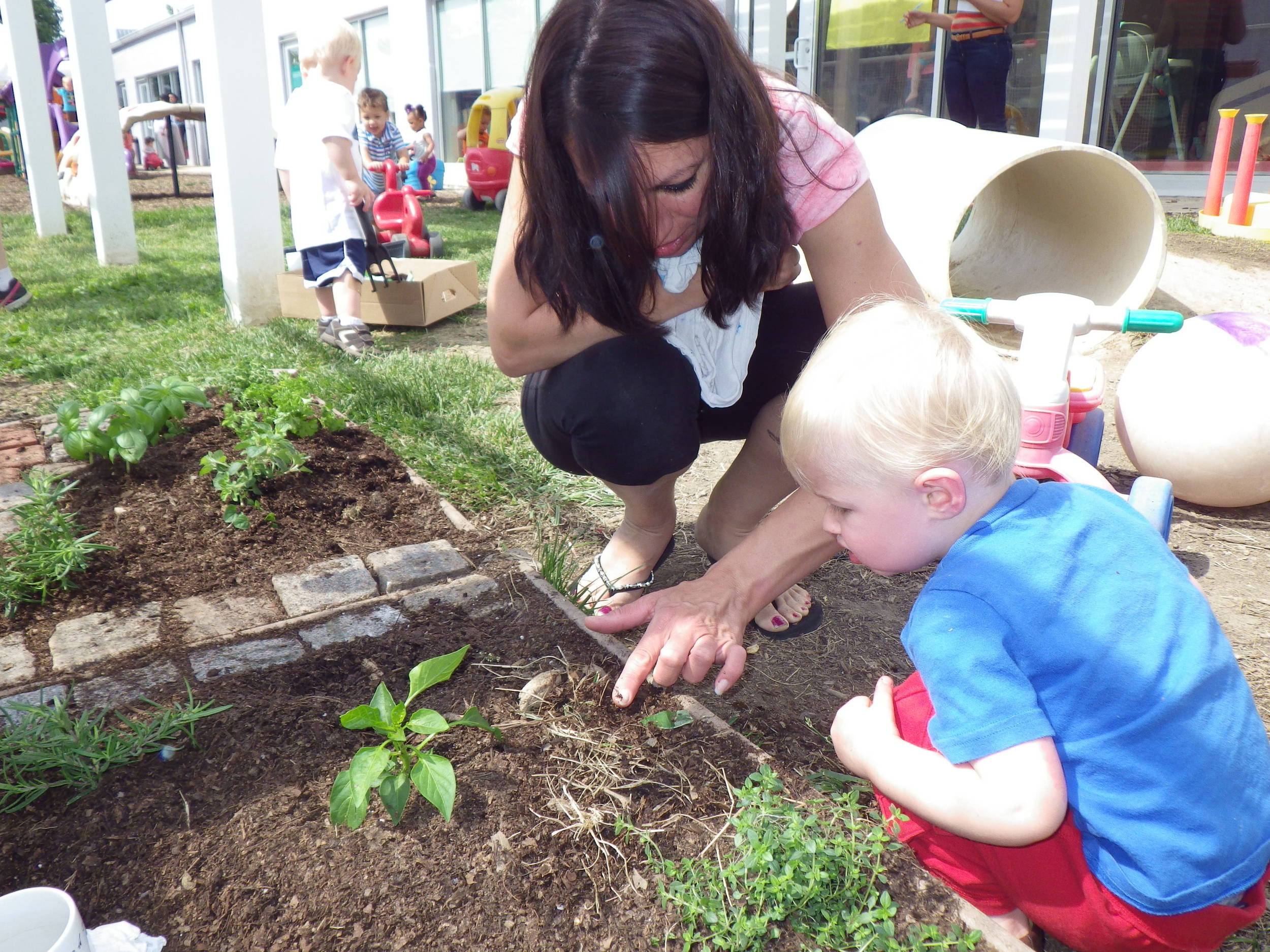 The teachers and children in the infant/toddler and two year-old classrooms have been gardening this week! Two, empty containers on the infant/toddler playground have been converted to an English garden where some of the most wonderfully-smelling herbs have been planted. The garden is still in progress, and the children have been learning about walking on the paths and talking with me and their teachers about respecting the plants as living organisms. The children have been learning in ways they can understand developmentally about their own body systems as they learn about plants breathing, plants bruising when injured, plants drinking water for thirst, hydration, and minerals, how plants grow towards the sun, and a myriad of other things the teachers are including as curriculum as they tend the garden with your children.

Other things children are learning is how they can touch the herbs with their fingers and then smell their hands. This is a natural sensory experience which is very adaptive in terms of expanding their sense of smell. They will learn to identify herbs and plants not just by sight but also by smell and texture. Butterflies, honeybees, and bumblebees love the flowering herbs, so hopefully we'll be able to see them once the garden gets more established and in full swing. We have also planted some parsley which is one of the many plants that various moth and butterfly caterpillars use for molting. We'll see if we attract any in our garden.

We hope you will take some time when you bring your child in the morning or pick up in the afternoon to have him or her show you the garden. Children love sharing what they know and what they create, and by the looks of the photographs, they have really enjoyed themselves!

The teachers and I have enjoyed it as well.
Post by Sarah B. Wilhelms, MSW, LCSW