Oh how the UCCC gardens have grown!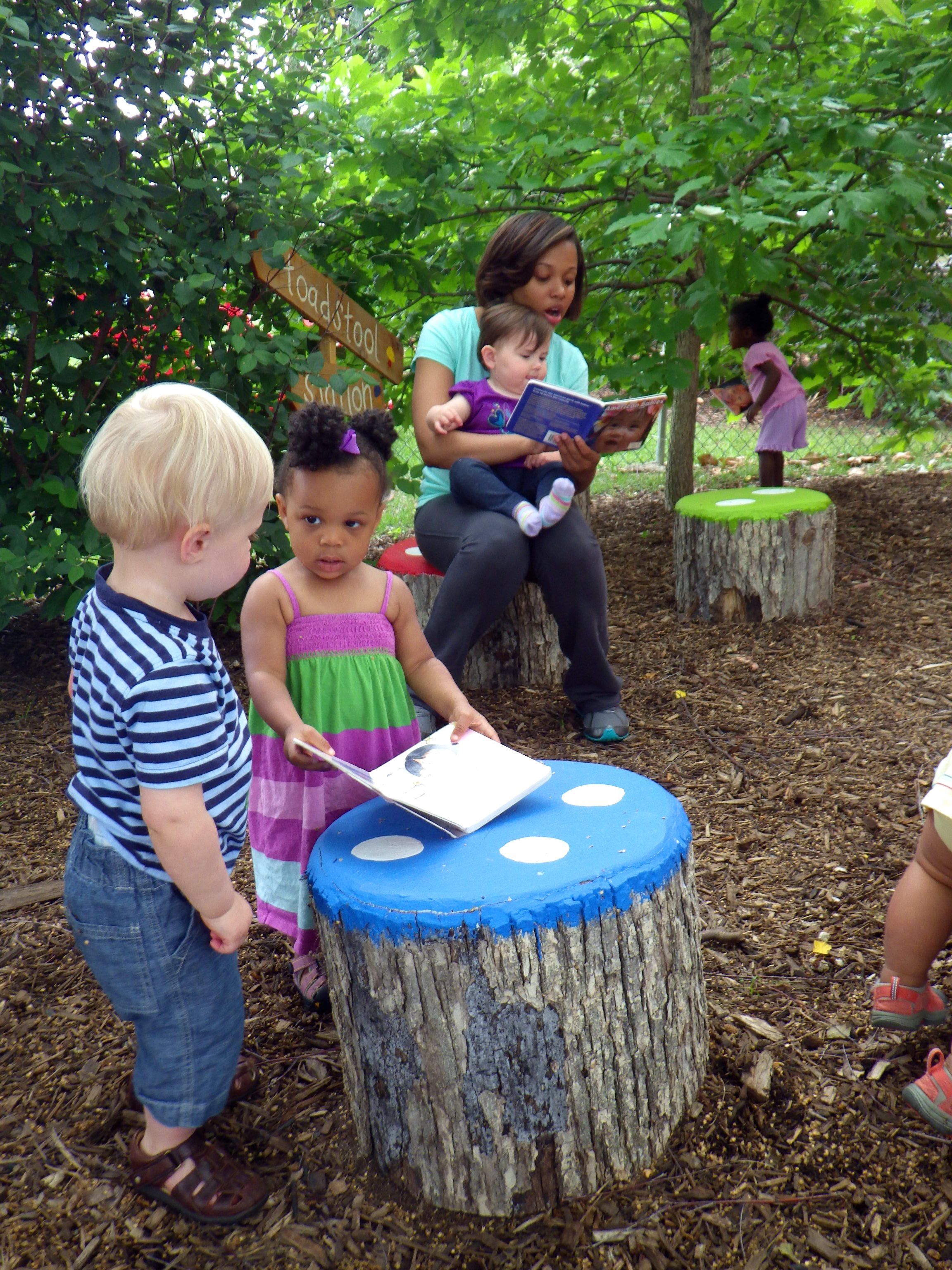 The gardens at UCCC this summer are a sight to behold! The fruit, vegetable, and herb gardens in the Adventure Playground are spectacular thanks to the hard work of children, teachers, and volunteers.
There is a new addition in the front of the school, a native Missouri plant garden. You should look closely to see if any butterflies have landed when you walk into school!
The infants and toddlers have a new herb garden to grow, smell and touch!
The reading garden located in the front of UCCC is shady and a perfect spot to read or just sit outside and listen to the birds.
The Seed to Table Program at UCCC is an important representation of our Approach to early childhood education. To learn more about intentional activities with the gardens click here.
Post by Steph Smith